Galvanized Steel Coil & Galvalume Steel Coil
★ Price:$600-750
Galvanized refers to the surface of metal, alloy or other materials coated with a layer of zinc to the appearance, rust and other effects of surface treatment technology. The main method used is hot galvanizing.
Browse by Category: Click any of the links below to jump to each category.
Galvanized Steel Coil & Galvalume Steel Coil Specifications
Specification
Name
GI steel coil
GL steel coil /Anti-Finger
Standard
GB/T-2518
JIS G 3302
EN 10142/10427
ASTM A653
GB/T-14798
JIS G 3321
EN 10215
ASTM 792
Grade
SGCC
DX51D+Z
SGLCC
DX51D+AZ
Thickness
0.12-2.0mm (±0.02mm)
0.16-0.7mm(±0.02mm)
Width
30-1250mm (±2mm)
Length
Coil or as Customers' requirement
Zinc/Aluzinc coating
Zn 40g/sm-275g/sm
Alu-zinc 40-150g/sm
Spangle
Mini/Regular/Big
Regular
Coil weight
3-5tons or As your requirement
Hardness
CQ/FH/As your requirement   (G300-G550)
Surface Treatment
Anti-Finger printing,Chromated,oiled/non-oiled
Certification
ISO9001,BV,SGS,
Application
Structural use ,roofing, corrugated roofing, commercial use, household appliance, industry.
Galvanized Steel Coil & Galvalume Steel Coil Surface Treatment
(1)Improve the surface planeness of galvanzied / galvalume steel coil
After skin passed, the surface planeness of galvalume / galvanized steel sheet will be improved, with shape wave removed partially.Also,the slag particle and other scraggly punctate substance evened out, thus the surface looks sooth and flat.
(2) Adjust the surface roughness of galvanized / galvalume steel sheet
It can adjust the uneven the surface roughness of galvalume / galvanized tile and unify it within a certain range via controlling the surface roughness of working roll of temper mill.
(3)Improve the surface glossiness of galvanized metal sheet As for small/zero spangle products, the skin passed can ensure that the surface of galvanized steel sheet has a more even and unified glossiness. The spangles salient points due to crystallization of big spangles and different glossiness can be unified, thus the spangles can be easily covered during coating.
(4)Improve the process performance of galvanized steel sheet
Via skin passed, the yield platform of galvanized sheet can disappear or be not obvious, which can avoid generating metal slip lines during production.
Quality Problems of Galvanized Steel Coil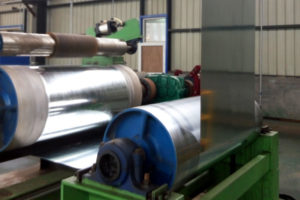 1.Zinc granule/zinc scar:
The surface of galvanized sheet sees some punctate and nubby embossments which have different sizes and appear sesame or granulous shape and has rough surface. Granular embossment is called zinc granule and nubby embossment is called zinc scar.
Reasons:
1) There are too many bottom slags which can float due to stirring. Floating slags can adhere to the surface of galvanized steel sheet along with zinc solution or be pressed into the surface of steel sheet by sink roll;
2) The temperature of zinc solution is too high. Bottom slags can float under a temperature over 470℃;
3) The aluminum content in zinc solution is too high, lowering the solubility of iron in zinc solution and generating more dross.
2.Bad quality spangles :
The sizes of spangles are uneven or there is no spangle.
Reason:
Poor effect of temperature rise in furnace area.
3.Watermark:
The surface of plate with small spangle presents white banding groove or punctate pit.
Reason:
Too large cooling water drops or water shooting makes the pit of unconsolidated zinc spangle
Galvanized steel sheet roofing/coil is one of the main products of CAMELSTEEL. Thus, we strictly control its quality and hope each zinc metal sheet produced by CAMELSTEEL can be the proud of customers.
FAQ
Service Life?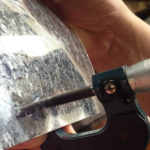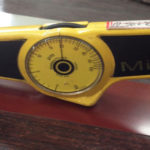 The life span is based on the following factors:
1.thickness
2.environment
3.paint coating
4.maintaining method
5.processing method.
But under the normal condition,the service life can be more than ten years without color fading and rusting.
Trade Terms?
FOB(30%T/T in advance, and the balance must to be paid before shipment)
CFR&CIF(30%T/T in advance, and the balance against the copy of B/L)
Shipping Company?
We cooperate with SINOTRANS, the biggest cargo agent in China.
The shipping company can be arranged as clients' request.
MOQ (Minimum Order Quantity)?
Regular size 25-50 tons,Special size negotiable
Package?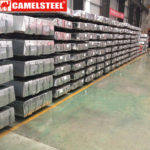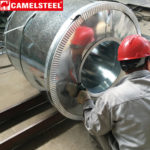 Standard exported package, waterproof paper, plastic paper, horizontal/vertical package, paper/ Iron Cylinder,
wooden/ iron pallet
Trading or Manufacturer?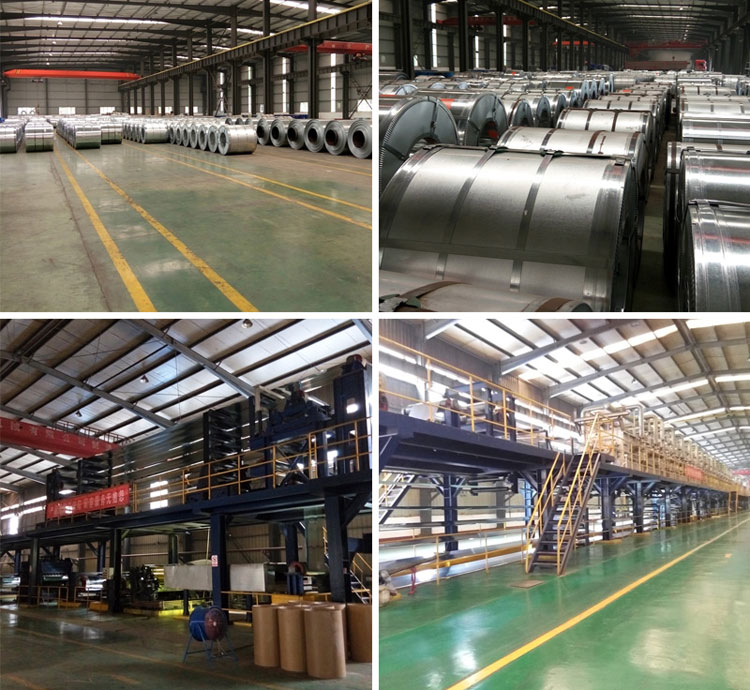 We are manufacturer and trade company, which equipped with 4 production lines
(prepainted steel, galvanized steel, galvalume steel)
LET'S GET STARTED
China 's Binzhou City, Shandong Province Boxing Xian