Galvalume Roofing & GI Roofing Sheet
★ Price:$600-750
Galvalume roofing is composed of aluminum zinc alloy structure. From 55% aluminum, 43.4% zinc and 1.6% silicon at 600 ℃ high temperature coagulation composition. Its entire structure consists of aluminum-iron-silicon-zinc, forming an alloy of dense quaternary crystals.
Browse by Category: Click any of the links below to jump to each category.
Galvalume Roofing & GI Roofing Sheet Specifications
Specification
Name
GI Roof sheet
GL Roof sheet /Anti-finger
Standard
GB/T-2518
JIS G 3302
EN 10142/10427
ASTM A653
GB/T-14798
JIS G 3321
EN 10215
ASTM 792
Grade
SGCC
DX51D+Z
SGLCC
DX51D+AZ
Roof Types
Corrugated roof sheet/ Trapezoidal roof sheet/ As your requirement
Thickness
0.125-0.5mm (±0.02mm)
0.16-0.5mm (±0.02mm)
Width before corrugated (BC)
Regular: 750mm, 760mm, 900mm, 914mm, 1000mm, 1100mm.
Width after corrugated (AC)
Regular: 665mm,680mm,780-820mm,836mm,850mm,870mm, 875mm,900mm,1000mm
Length
As your requirement
Zinc/Aluzinc coating
Zn 40g/sm-275g/sm
Alu-zinc 40-150g/sm
Spangle
Mini/Regular/Big
Regular
Sheet weight
2-4tons or As your requirement
Hardness
CQ/FH/As your requirement
Certification
ISO9001,BV,SGS,
Application
Structural use ,roofing, corrugated roofing, commercial use, household appliance, industry.
Galvalume Sheet advantages
Galvalume sheet roofing is produced with cold rolled steel plates under hip-dipping coating process. The cladding layer contains 55% aluminum, 43.4% zinc and 1.6% silicon. The advantages are as follows:
Super strong corrosion resistance: Its corrosion resistance is 6-8 times of that of common galvanized plate. Thus it will not rust in various environments for 20 years.
High temperature oxidation resistance: It will not suffer discoloring or deformation on constant use under 315℃.
High heat reflectivity: Its high heat reflectivity is over 75%. Unpainted galvalume steel plate can serve as roof and panel so as to save energy.
Easiness in processing: Processes include stamping, cutting and buckling.
Beautiful appearance: Silver snowflake pattern looks beautiful. Thus it can be used directly with no need for painting.
See more :<Advantages of Galvalume sheet roofing>
Galvalume vs Galvanized
   VS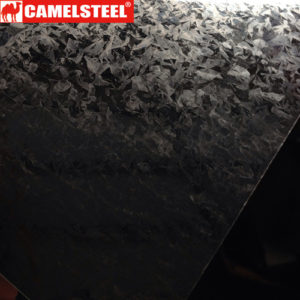 An simple way to tell Galvanized and Galvalume steel apart is looking at their finishes. Galvanized steel is shiny or spangled, while Galvalume has more of a matte finish, making it great for subtle accents.
These two metals also differ in how they protect steel from rust and corrosion. Galvanized metal is coated with a thin layer of zinc oxide, while Galvalume is steel coated with an aluminum-zinc alloy. The mixture of zinc and aluminum protects against corrosion and rust, helping Galvalume typically last much longer than Galvanized steel. Galvalume also comes with a 25-year warranty. Something that cannot be provided with Galvanized steel.
| GALVANIZED | GALVALUME |
| --- | --- |
| Highly resistant to rust because of Zinc Oxide sacrificial layer which protects the base metal | Resistant to rust due to Aluminium  & Zinc layer |
| Inexpensive | Expensive |
| Cut edges are more protected in galvanised steel | Cut edges are less protected |
| Corrosion does not spreads if it occurs at a point | If corrosion occurs at a point it starts increasing & spreads rapidly |
| Galvanised steel is suitable for use with mortar & concrete | Galvalume is not suitable with mortar & concrete as this is alkaline environment, in this galvalume rapidly corrodes |
| Less smoother surface | More smoother & appealing appearance |
| Zinc layer is evenly distributed and protects the base metal by sacrificial anode method | The layer does not protect the base metal if it gets corroded at any point or edge. It will destroy the base steel. |
| Requires painting | Can be used bare. Does not require painting |
| Less corrosion resistance in marine environment than galvalume | Has more corrosion resistant in marine environment |
| Less optically reflective | Has higher optical reflectivity |
| Less longevity than galvalume . | Has more longevity |
Which one is better? Galvanized Metal Roofing or Galvalume® Metal Roofing?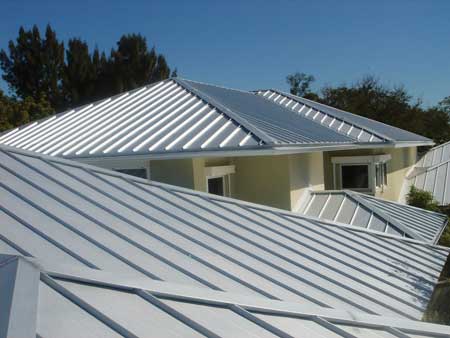 When we compare galvalume vs galvanized roofing, although galvanized metal roofing has been proven to be better in certain applications, especially when it comes to animal confinement, Galvalume® metal roofing is the superior product a majority of the time. Studies show that when used on a residential house that a Galvalume® metal roof will outlast a galvanized metal roof by almost double. Most Galvalume® metal roofs come with a 25 year warranty if the metal roofing manufacturer is using Galvalume® with a full AZ55 coating. Despite the long warranty, a Galvalume® metal roof when properly maintained over its lifetime will last in upwards of 30 – 40+ years. Galvalume® is a trademark of BEIC International.
What is the reflectivity of GALVALUME sheet?
GALVALUME sheet has good heat and sunlight reflectivity. Its bright, white reflective surface makes it an ideal material for roofing. During the summer it makes buildings cooler by efficiently reflecting away sunlight and reducing the amount of heat transmitted into the building. Likewise, it makes buildings warmer in the winter by reflecting inside heat from the underside of the roof back into the building. This good thermal reflectivity translates into energy savings by reducing cooling costs in the summer and heating costs in the winter. Tests have shown that only half as much heat from solar radiation is transmitted into a building fitted with a GALVALUME roof compared to a galvanized roof, and almost one-third less heat compared to a terra-cotta roof.
FAQ
Service Life?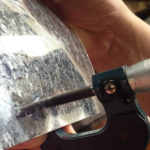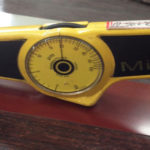 The life span is based on the following factors:
1.thickness
2.environment
3.paint coating
4.maintaining method
5.processing method.
But under the normal condition,the service life can be more than ten years without color fading and rusting.
Trade Terms?
FOB(30%T/T in advance, and the balance must to be paid before shipment)
CFR&CIF(30%T/T in advance, and the balance against the copy of B/L)
Shipping Company?
We cooperate with SINOTRANS, the biggest cargo agent in China.
The shipping company can be arranged as clients' request.
MOQ (Minimum Order Quantity)?
Regular size 25-50 tons,Special size negotiable
Package?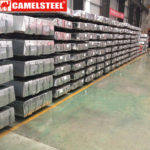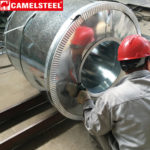 Standard exported package, waterproof paper, plastic paper, horizontal/vertical package, paper/ Iron Cylinder,
wooden/ iron pallet
Trading or Manufacturer?
We are manufacturer and trade company, which equipped with 4 production lines
(prepainted steel, galvanized steel, galvalume steel)
LET'S GET STARTED
China 's Binzhou City, Shandong Province Boxing Xian